Last night I finally got around to backing up my computer. which meant I had to actually step foot into our office and plug into the external hard-drive.
Having nothing better to do, i searched for photos on it, and found our bathroom photos from almost 3 years ago. And I thought it would be a good time to blog about it, seeing as though we are considering re-renovating our bathroom soon to fix some problems

So we started with this gross, mould infested hell hole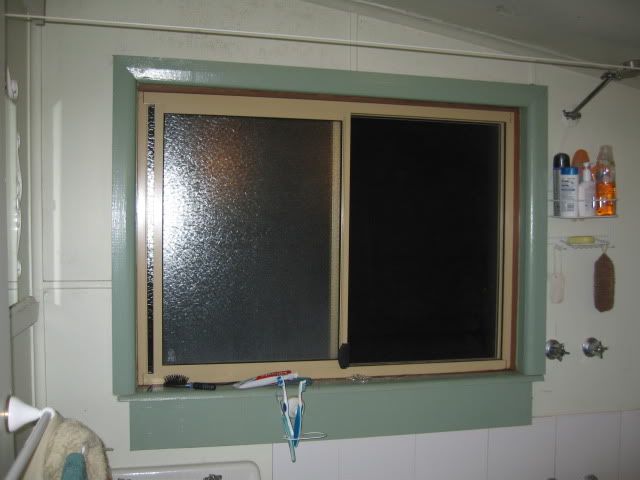 Height was always an issue, as I would only just fit under the shower head, and I am only 5'6". Imagine the trouble my 6'4" husband went through each day. So we put a new roof on the back part of the house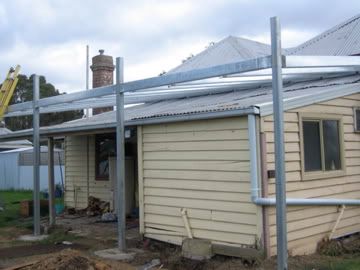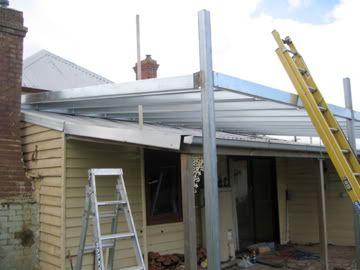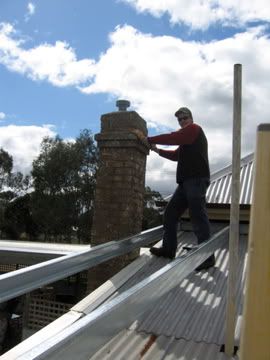 And started demolition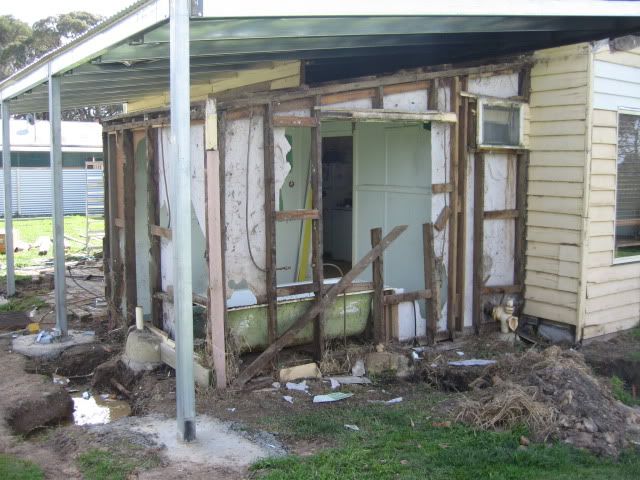 Now, you might ask how one pulls a room out of their house rather quickly. This is how:
You attach a winch and chain to your house, select 4wd, and pull it out. Easy as pie
And then you burn the bathroom down - this only works in the middle of winter. The CFA aren't such a fan of you creating massive fires during summer
We laid our concrete slab on one of the coldest days. It was a maximum temperature of 5 degrees that day!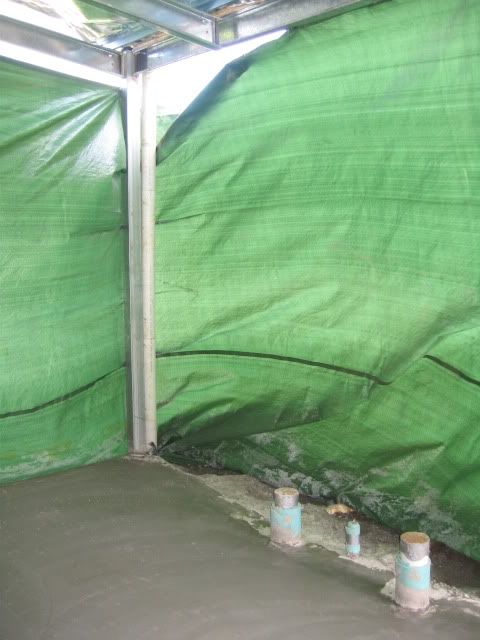 Eventually it set, and we started framing (another cold day...now this is why we dont renovate in the middle of winter)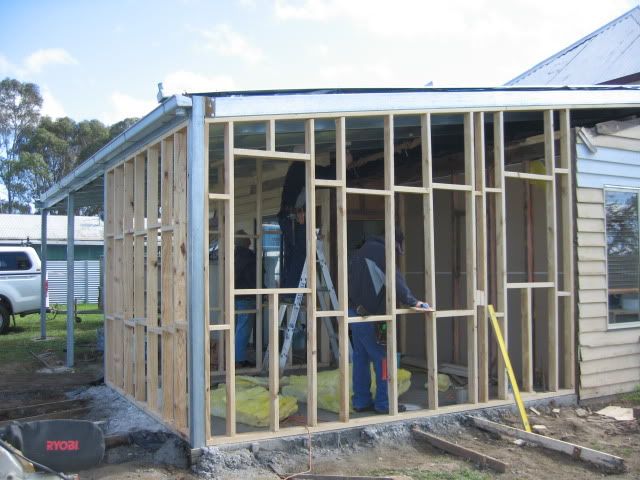 We framed up the bath - i was away on placement and husband rang to ask how heigh i wanted the bath. i said 3 tiles, not knowing how big 3 tiles was. so he made it that high, which is a slight issue these days, as its quite a way off the ground.
After 9 weeks without a bathroom (we used to shower at the Fire Station where we volunteered every night), we finished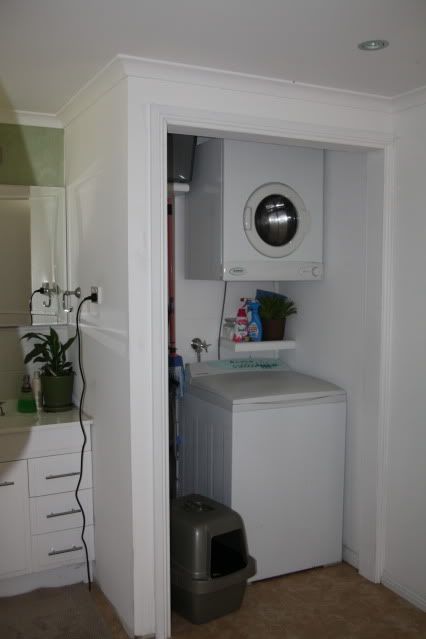 Now I need to get over to the hardware store, but I shall return with the issues of the bathroom and the plans to fix it later tonight
Pin It